Treat Your Child To The Best Martial Arts Academy
Don't spend the last few hours of your workday worrying about where your child is or what they're doing. At Palm Beach Gardens Martial Arts, we offer transportation after school ends to our academy, and that is perfect for kids all across our community to join our Martial Arts classes.
We'll pick your child up from school each and every day and bring them safely back to our academy, where they can enjoy tons of exciting Martial Arts activities.
Fill out the short form on your screen to learn more today!
Register for our 2023-2024 School Year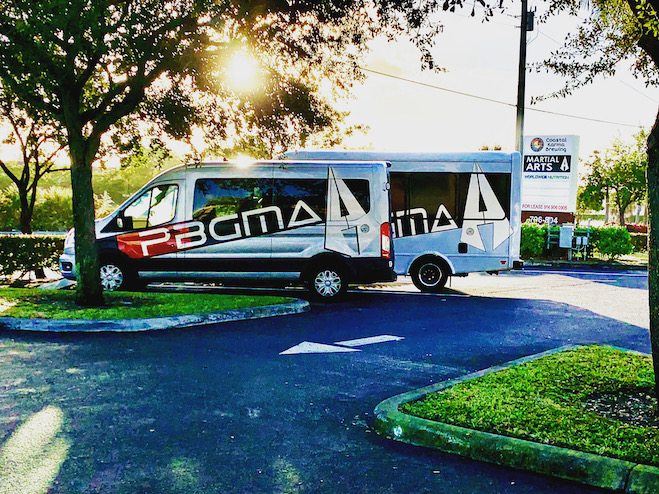 Program Offers:
Jiu-jitsu
Self Defense
Budokon Yoga for Martial Arts
Conditioning

Muay Thai

What Makes Our Academy So Special?
At Palm Beach Gardens Martial Arts, we care deeply about your child and their development. We're working hard every day to offer a safe, supportive environment where your child can have a great time and learn something new every day!
When the school day is complete, your child will be surrounded by our professional staff and a great group of new friends. We're offering students all across Palm Beach:
Real martial arts instruction
Leadership and team-building exercises
Learn Discipline and Respect
A new experience every day
Learn More About Our Transportation Program Here In Palm Beach!
If you're looking for a great way to keep your child active and excited when school lets out for the afternoon, come see us today at Palm Beach Gardens Martial Arts. Our Academy program offers mental, physical, and emotional development after schooling hours for students all across our community.
Need transportation from your child's school to the academy? We can pick up your child from school and bring them to the academy for all martial arts and activities. We currently pick up from the following schools:
The Conservatory School (TCS)
Palm Beach Gardens Elementary
Allamanda Elementary
Dwight D Eisenhower Elementary
Marsh Pointe Elementary
Franklin Academy
Independence Middle
Timber Trace Elementary
Duncan Middle
Lincoln Elementary
Washington Elementary
Mary Mcleod Bethune Cookman Elementary
Lighthouse Elementary
Beacon Cove Elementary
(If your school is not on the list above, please contact us to see if we can include it in our route).
Just fill out the short form on your screen to learn more!
Register for our 2023-2024 School Year