Learn Ground Grappling And Self-Defense In Our Brazilian Jiu-Jitsu Classes
If you're looking for a great way to challenge your body and learn effective self-defense skills for any situation, look no further.
Our Brazilian Jiu Jitsu classes here at Palm Beach Gardens Martial Arts can help men and women all across our community stay challenged and have a blast on the path to real, long-lasting results.
Take on this ground-based self-defense discipline for fun or for competition training. Just fill out the short form on your screen to learn more!
What's Included In Our Brazilian Jiu-Jitsu Classes?
This ground-based discipline is all about helping you learn how to use leverage and technique to overcome an opponent of any size. At Palm Beach Gardens Martial Arts, we offer Gi and No-Gi training and rely on a ranking and graduation system certified by the International Brazilian Jiu-Jitsu Federation.
We're helping complete beginners and experienced fighters alike take on these high-energy classes and have a great time in the process.
Join us in Palm Beach for:
Incredible takedowns and transition strategies
Ground control techniques from any position
Defensive skills to help you regain control
Submission and escape tools for any situation
Are you unsure if Brazilian Jiu-Jitsu is the right martial art for you? No problem - that's why we created our FREE TRIAL.
We have 2 options for the Free Trial. If you are brand new to the world of BJJ, we welcome you to sign up for a 1 on 1 private lesson with an instructor where you can ask questions and see if BJJ is the right fit for you.
The other option is for someone who has trained in BJJ in the past, but not with us. In that case, we would suggest you come to a FREE class so you can meet other students, and get to know us as a school to make sure we are the right fit for you.
No matter your experience we want you to make the right choice and feel comfortable. We can't wait to see you on the mat!

Oh And The Workout? It Can Produce Some Incredible Results!
BJJ classes are known to burn up to 1,100 calories in just one session and at Palm Beach Gardens Martial Arts, we're here to help you get the very most out of every workout.
Our Brazilian Jiu-Jitsu training includes high-energy instruction and a safe, supportive environment. We give you the chance to challenge your body in an ego-free environment.
From day one, you can take on:
Total-body muscle toning
Lean, functional strength
Improved speed, agility, and athleticism
Incredible confidence in no time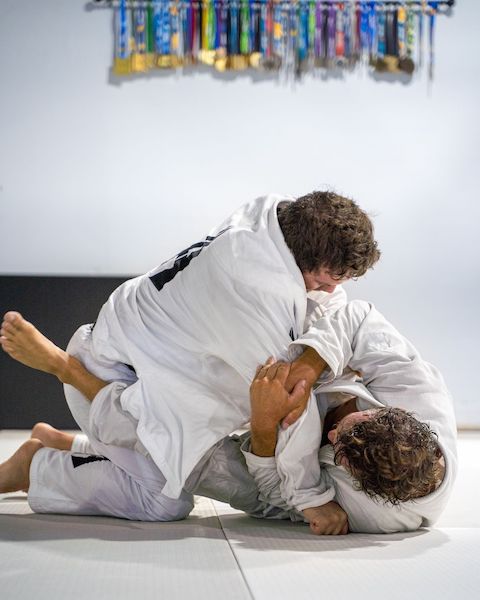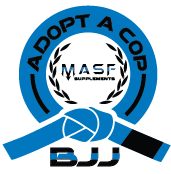 PBGMA supports our law enforcement and has partnered with Adopt A Cop to ensure we provide expert training for our awesome local police officers.
Adopt A Cop BJJ is a registered 501(c)3 non-profit organization that was founded in 2020. This program sponsors police officers through Brazilian Jiu-Jitsu training at the academy of their choice until they reach the rank of blue belt. Our mission is to address critical gaps in the department-funded training of front line police officers by partnering with Brazilian Jiu-Jitsu academies across the country to provide free or reduced rate memberships to sponsored police officers. We believe police officers need more and better training, and this program was founded to fulfill that need.
Learn More About Our Brazilian Jiu-Jitsu Classes In Palm Beach Today!
Don't miss out on everything we have to offer here at Palm Beach Gardens Martial Arts. We're offering men and women of all experience levels the chance to take on the world of Brazilian Jiu-Jitsu and stay challenged with something new every day.
Fill out the short form on your screen to learn more!