About Palm Beach Gardens Martial Arts
Palm Beach Gardens Martial Arts was founded by Igor Almeida in 2011. With the dream of pursuing a career in mix martial arts fighting, Igor found yet another passion with a bigger cause which was passing down his knowledge and experience to his students. In 2012, Professor Igor met his wife Natasha Quiza Almeida who was pursuing her career in the competition scene of BJJ and also shared the same dream of changing people's lives and passing down her learnings of martial arts. They decided to pursue their dream together and open up a new academy together, which they have home grown what is now the Palm Beach Garden's Martial Arts (PBGMA) family, which is the foundation and priceless essence of this academy. Family is everything, and our academy is a home to our students.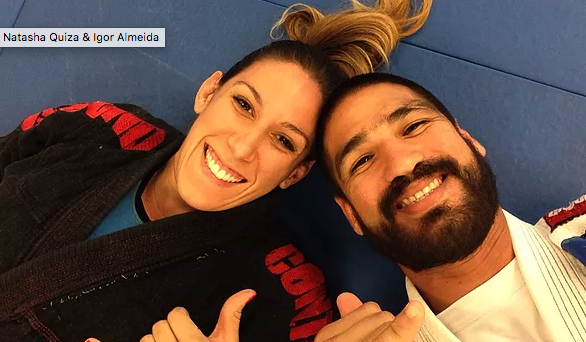 Our Facility
We are now in a 7,200sqft facility with tons of parking, designated parent lounge with coffee area, changing room, multiple bathrooms, classroom, conditioning area and training turf, 3 large matted areas, etc…

Choosing The Right Academy For You or Your Child
Choosing the right martial arts academy for you or your child can be a difficult and confusing decision. There are so many different options and programs in the area that you may be left with so many questions and doubts about which academy is right for you.
It is important to take into consideration some very simple things that are sure to guide you in the right direction:
1. What are the goals for yourself or your child:
Make sure the academy you are looking for cares about your goals. Many academies will sell you on a path to receiving a certain ranking/belt in very little time with little no regard for the actual values and time it takes to truly earn your promotions/graduations in martial arts. Ask questions about how the programs can change your lives for the better; especially if its for your children who you may be looking for something that will help them with respect, discipline and growing as a person. Whether its self-defense, getting in better shape, getting healthier, finding a new hobby, competing, fighting, something specific for your child make sure the academy is aware and caring of those goals
2. Quality of Instruction/Accreditation:
The quality of instruction is critical to ensure you are getting your monies worth. Research the background of the instructors to make sure their experience is legitamate and that you are not enrolling you or your child in an academy where someone with no experience or fake experience claims to be what they are not. It is very sad, but there are many academies out there who do not have the qualified people to lead or instruct.
3. What do others have to say about the academy?
The reviews speak for themselves. Do the research to see what previous and current students have to say about their personal experiences. Usually on the websites, Facebook pages, Google + pages, etc are locations where you can see honest testimonials about how the academy, instructors, staff, environment and other factors are
4. Experience it for yourself:
Always make sure you experience the program that you are interested for yourself before signing up in any academy. Observe the class and try it hands on (or have your child try it, if you are looking for your child) so that you can get a true 100% opportunity to see if you like the martial arts style, the instructions, structure of the class, environment and the people around you. This is by far the best way to make a judgment and decision.