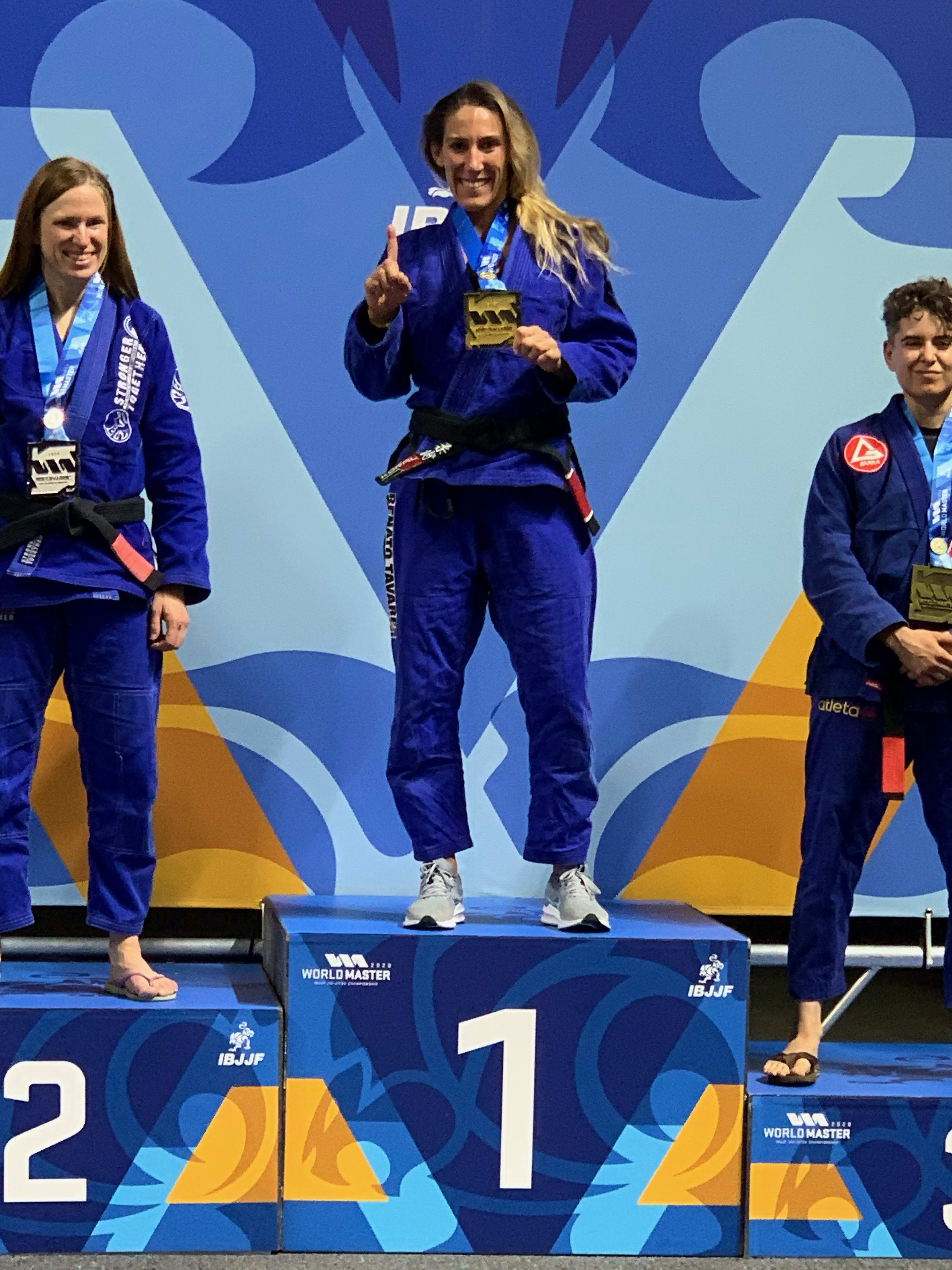 Natasha Quiza Almeida
Natasha Quiza Almeida is assistant head instructor, partner and wife to Master Igor Almeida and shares the dream and vision of growing the PBG Martial Arts family alongside her husband.
She is a Brazilian Jiu-Jitsu Black belt under Master Roberto "Cyborg" Abreu as part of the Fightsports family/team and Professor Igor Almeida, Palm Beach Gardens Martial Arts
Natasha has a passion for Brazilian Jiu-Jitsu, and enjoys teaching kids, women and adults. She enjoys competiting and was ranked #1 in the world in 2013.
Brazilian Jiu-Jitsu Lineage: Mitsuyo Maeda > Carlos Gracie > Carlson Gracie > Eduardo "Brigadeiro" Venancio > Igor Almeida > Natasha Quiza
Mitsuyo Maeda > Carlos Gracie > Carlson Gracie > Francisco Albuquerque > Roberto Abreu > Natasha Quiza
RECORD
2010 De la Riva Cup Champion
2010 Grapplers Quest – 2ndPlace
2010 Grapplers Quest (No Gi) – 2nd Place
2011 Naga World Cup – 2ndPlace
2011 New York International Open Champion (IBJJF)
2011 Phoenix International Open Champion (IBJJF)
2011 World Jiu Jitsu Championship – 3rd Place
2011 Fuji Open Champion
2011 Rio International Open Champion (IBJJF)
2011 Florida State Champion (FLBJJ)
2011 Florida State Absolute Finalist – 2nd Place (FLBJJ)
2011 Chicago Summer International Open Champion (IBJJF)
2011 World Jiu Jitsu No Gi Championship – 3rd Place (IBJJF)
2011 Puerto Rico National Champion (FJJBPR)
2012 Houston International Open – 3rd Place (IBJJF)
2012 Chicago Winter International Open Champion (IBJJF)
2012 Panamerican Jiu Jitsu Championship – 2nd Place (IBJJF)
2012 Brasilian Nationals Champion (IBJJF,CBJJ)
2012 Florida State Champion (FLBJJ)
2012 Florida State Absolute Finalist – 2nd Place (FLBJJ)
2012 Miami International Open – 3rd Place (IBJJF)
2012 Miami International Open – 3rd Place Absolute (IBJJF)
2012 Abu Dhabi Pro Trials New York – 3rd Place (UAEJJ)
2012 World Jiu Jitsu No Gi Champion* (IBJJF)
2012 World Jiu Jitsu No Gi Absolute – 3rd Place (IBJJF)
2012 VI Copa America Champion, Rio de Janeiro
2013 Abu Dhabi Pro Trials Miami – 2nd Place (UAEJJ)
2013 Panamerican Jiu Jitsu Champion (IBJJF)
2013 Panamerican Jiu Jitsu Absolute – 3rd Place (IBJJF)
2013 World Jiu-Jitsu Championship – 3rd place (IBJJF)
2013 World Jiu-Jitsu Championship Absolute Finalist – 2nd Place (IBJJF)
2014 Pan American Jiu-Jitsu Championship - 2nd (IBJJF)
2014 Boca International Open Champion – 1st (IBJJF)
2014 Miami International Open Champion -1st (IBJJF)
2014 Miami International Open Absolute Finalist - 2nd (IBJJF)
2015 Abu Dhabi Pro Trials Tampa - 3rd Place (UAEJJ)
2015 Abu Dhabi Pro Trials Tampa Absolute Finalist - 2nd Place (UAEJJ)
2015 Boca International Open Champion - 1st (IBJJF)
2015 Boca International Open Absolute Finalist - 2nd (IBJJF)
2016 World Jiu-Jitsu Championship Finalist - 2nd Place (IBJJF)
2016 World Jiu-Jitsu Champion Masters - 1st Place (IBJJF)
2016 F2WPRO18 Champion
2017 Brazilian Nationals Semi-finalist - 3rd (IBJJF, CBJJ)
2018 New York International Open - 2nd (IBJJF)
2018 Miami International Spring Open Champion 1st* - (IBJJF)
2018 Miami International Spring Open Absolute Champion - 1st* (IBJJF)
2018 Orlando International Open - 2nd (IBJJF)
2018 Orlando International Open Absolute - 3rd (IBJJF)
2019 Brazilian National Champion, 1st Place- (CBJJ)
2020 World Jiu-Jitsu Champion Masters - 1st Pace (IBJJF)
2021 Miami International Open - Weight & Absolute Champion - 1st Place (IBJJF)
2021 PAN Jiu Jitsu Championship – 3rd Place Weight (IBJJF)
2022 PAN Jiu-Jitsu Championship - Bronze (Weight & Absolute) - (IBJJF)